Property Division Attorneys in Worcester County
Helping You Navigate Massachusetts State Laws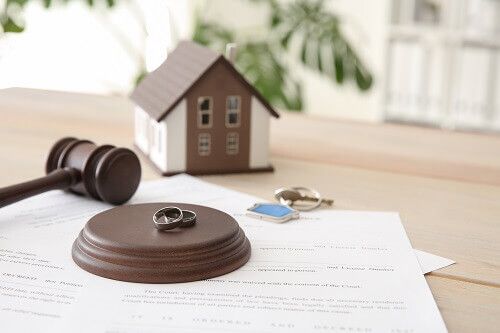 Massachusetts is an equitable distribution state, meaning that a divorcing couple's property is divided equitably instead of equally. The goal with equitable distribution is that each spouse leaves the marriage with the property the state determines they deserve. This process can quickly become incredibly subjective. As such, it is crucial that you have an experienced family law attorney to help defend your rights and protect your interests.
You need look no further than our stellar reviews and track record of success to see why Burke Levy, P.C. is ready to handle your case. Call us at (508) 802-4546 today.
Can Property Be Divided Outside of Court?
It is not uncommon for separating couples to come to an agreement with how their marital assets should be divided, without the involvement of the court. However, even when proceedings seem simple and straightforward, it is still recommended that you enlist the legal counsel of a trusted Worcester County property division attorney.
An attorney can help make sure that:
Emotions are not getting in the way of fairness
Your ex-spouse is not hiding assets from you
Your assets have been valued accurately
Shared funds are distributed in a reasonable manner
If Litigation Becomes Necessary
Unfortunately, such civil proceedings are not always possible and the court may need to get involved in the process.
When determining what is equitable, the court will likely consider:
The length of the marriage
The conduct of both spouses during the marriage
The age, health, and general condition of both spouses
Both spouse's occupations and economic circumstances
What both parties contribute to the household
The standard of living the couple is accustomed to
How and when the assets in question were acquired
Anything else deemed relevant
Schedule A Consultation Today
Regardless of whether you are going through an amicable settlement or being dragged into nasty litigation, undergoing a divorce in an equitable distribution state calls for experienced and compassionate legal representation.
Don't hesitate to reach out to our family law firm at (508) 802-4546. We are proud to serve clients throughout Worcester County and beyond.