Same-Sex Divorce Attorneys in Worcester County
The Compassionate & Seasoned Counsel You Need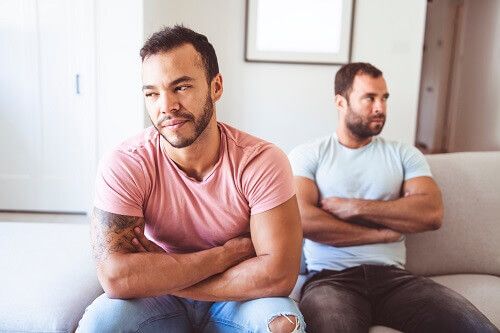 At Burke Levy, P.C., we understand the unique family law challenges faced by same-sex couples seeking a divorce. Our team of Worcester County same-sex divorce lawyers is passionate about helping you understand how the process will likely unfold, as well as the challenges you may face and how we plan to overcome them.
Contact Burke Levy, P.C. now to see how our skilled team of attorneys can help you through the divorce process.
We're ready to be your ally. Contact our family law firm today at (508) 802-4546.
Determining Alimony
With any marriage, alimony decisions are primarily based on the length of time that the couple was married. Unfortunately, same-sex marriage has only been legal in Massachusetts since 2004. As such, these couples face the additional challenge of proving the length of their marriage if it predates the time in which it was acknowledged as legally valid.
Matters of Adoption
It is not uncommon for same-sex couples to grow their family through adoption. However, unless both partners are named as adopting parents, custody battles can become incredibly challenging upon divorce.
When only one partner is legally recognized as a parent, the other:
May have an obligation to pay child support
May be granted visitation
May be awarded custody
Helping You Plan Ahead
If you are entering into a same-sex marriage, it is advisable that you create a prenuptial agreement with your partner that clearly details how alimony would be distributed upon separation and creates a shared custody agreement for any involved children. A same-sex divorce lawyer in Worcester County can help you come to these decisions with your partner so that you are never forced to rely on the limitations of a lagging court.
For help figuring out the laws that dictate same-sex divorce, reach out to our firm today.