Westborough Divorce Lawyer
Trial-Tested Divorce Attorneys Serving Leominster & All Worcester County
Few events cause so much upheaval and uncertainty or carry so much risk as a divorce. Your money, your children, and your future all depend on the outcome. At Burke Levy, P.C., our Worcester divorce lawyers understand what you are going through. More importantly, we know how to help you get what you need.
We help our clients solve divorce-related problems involving:
Retain our Worcester County divorce attorney and we will do our best to alleviate your stress by counseling you and being available to you while protecting your rights.
How Do I File for Divorce in Massachusetts?
To file for divorce in Massachusetts, you must:
Decide if you're filing for a fault or no-fault divorce
File a complaint for divorce, if your spouse doesn't want a divorce, or
File a joint petition for divorce, if you and your spouse want a no-fault divorce
What Are Grounds for Divorce in Massachusetts?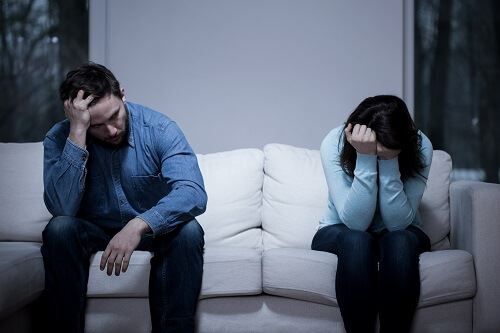 In Massachusetts, there are several different options for how you can file for divorce – fault, no-fault, contested, or uncontested. You need to choose which options best aligns with your situation before you file.
If you are filing for a fault divorce, that means you are attributing the end of your marriage to your spouse and you must provide grounds for the divorce.
There are seven main grounds for divorce in Massachusetts:
Abusive treatment
Adultery
Confirmed habits of intoxication
Cruel refusal to provide support
Desertion
Impotency
Prison sentences of 5+ years
A Westborough divorce lawyer can help you understand which divorce filing is for you. The team at Burke Levy, P.C. can help you navigate this process and can put together a compelling case for a fault divorce.
Uncontested Divorce vs Contested Divorce
Generally, most divorces fall into one of two categories, contested divorce and uncontested divorce.
Uncontested divorces
Uncontested divorces occur when both spouses can agree on all major issues including child custody, child support, alimony, and division of property. Additionally, each state has unique requirements a couple must meet in order to be eligible to file or an uncontested divorce. For uncontested divorce in Massachusetts, both spouses must:
Agree on the no-fault reason the marriage is ending
Meet the residency requirements
Have a prewritten divorce settlement agreement
Contested Divorces
A contested divorce is a divorce where the spouses do not agree on important issues. Contested divorces can take much longer to settle than uncontested divorces. Often the terms of divorce are taken to court, although it is possible to settle a divorce without a judge or through mediation. If you have questions about how this information may affect your divorce proceedings, contact our firm today to talk to a divorce attorney in Worcester County.
You Have Too Much to Lose Not to Hire a Worcester County Divorce Attorney
It is important that you retain our experienced and knowledgeable attorneys for your divorce or related matter. Why? Without skilled representation from a Worcester County divorce attorney, you could lose child custody and visitation rights, important marital assets that you are entitled to.
Our team of tenacious divorce lawyers in Worcester County can help you by assessing your custody issues, the conduct of the parties during the course of the marriage, the duration of the marriage, whether or not an individual will be entitled to pay or receive alimony, and division of marital assets. We can help you develop a plan to secure the best result in the divorce, custody arrangement and division of assets.